Who Has The Best Home Security System?
Security. That one would could mean many different things to many different people. When it comes to securing your home there are different ways to go about doing it. Some people take the approach that it will never happen to me, I live in a good neighborhood and it just isn't possible. Others take a more tactical approach and deck out their home with the latest in high tech security, but that may be a little over kill… Finding the best security system for you could be a challenge. Here are a few systems to think about and compare when looking for a home security system.  
The systems compared are all video monitoring and alerting systems. Some of them can be controlled from your phone, while others require no subscription just an upfront payment and a Wifi connection.  
Pros: Wireless/Wired Equipment | Lower Monthly Rate | Free Installation | 6-Month Money Back Grantee | 24/7 Monitoring | HD Cameras for Indoor/Outdoor/Doorbell 
Cons: Requires Pro Install | 3-year Contract | Independent ADT Dealer 
ADT is backed by more than 140 years of experience and has an impressive lineup of features for their home security devices. Through the ADT Pulse phone app, the user now has control to even turn on lights, lock doors, and start appliances! Plans with ADT start as low as $19.99 per month.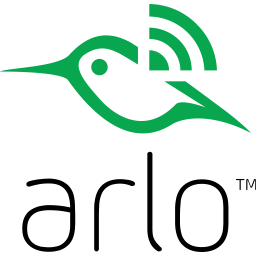 2. Arlo 
Pros: Wireless | Multiple Plan Options | Lower Monthly Rate| 911 Calling Service | Rechargeable Batteries |HD Indoor/Outdoor Cameras/ Doorbell Camera
Cons: Cloud Based Storage (Must have a plan to store video) | No Home Automation
Arlo is another home security camera that uses your cellular connection alone and can be purchased at Best Buy and on Amazon. Arlo offers a wide variety of equipment such as doorbell cameras, accessories, and indoor/outdoor cameras including an all-in-one baby monitoring system that resembles a bunny, puppy, or kitten. The Arlo Ultra camera offers 4K video capabilities. 
3. Blink 
Pros: No contract | HD Video | Motion Activated Alerts | DIY Installation
Cons: No Professional Monitoring | Require Battery Changes (Every 2 Years) | Just Cameras 
Amazon has gotten in on the home security game with Blink. Blink provides customers with high quality HD indoor/outdoor cameras now with two-way audio. They also have yard signs, camera mounts for more angles, and two-color options. This system is just for video monitoring and does not provide the option for professional monitoring. 

Pros: Home Automation + Energy Management | Mobile App | Compatibility w/ Amazon Echo/Google Home | Lower Monthly Rate | DIY/Pro Install
Cons: 36-month Contract |Higher Upfront Equipment Cost
Brinks Home Security offers multiple plans, and even an install that you can do yourself! Once your system has been installed around your home all you have to do is activate it and instant protection! Brinks brings to the table the ASAPer®. This feature allows the user to label an entry as a "false alarm" right from the notification on their phone. 

5. Frontpoint 
Pros: HD wireless cameras for Indoor/Outdoor/Doorbell | Professional Monitoring | Automated Hourly System Checks | Lower Monthly Rate| 30-day Money Back Guarantee | DIY Installation | 100% Wireless and Cellular 
Cons: No Landline Option | Prices Vary Based on Credit Check | Contract Required 
Pesky Raccoon in your backyard? Spot it with Frontpoint! Frontpoint outdoor cameras are equipped with night vision and record at 1080p (full HD). Downloading the app will allow you to store and save clips, replay live clips, or watch live from your doorbell camera. Cameras are only available with Frontpoints Unlimited Monitoring plan although the Frontpoint app is free. 
Pros: HD Indoor/Outdoor Cameras | Professional Monitoring | Lower Monthly Rate| DIY Installation | Pre-Match Grantee | Lifetime Rate Lock | Lifetime Equipment Warranty  |DIY Installation
Cons: Cellular Monitoring (More Costly) | 3-year Contract 
Have you ever heard of Protect America…? Neither did we! Protect America is a more affordable wireless home security option featuring indoor cameras with built-in mics for two-way communication. Use their app to speak through your phone to the person in your home. This home security system is an install yourself system and comes pre-programmed to make the installation process a breeze. 
7. Ring 
Pros: Lower Monthly Rate| 1-year Limited Warranty | Buildable System | Wireless/Wired Equipment |DIY Installation
Cons: Bundle and Save Pressure | No Home Automation 
Ring is for the new age of home security! They offer wired and wireless cameras along with solar powered cameras. Video is recorded in HD, with a wide angle lens, and built in microphones and speakers. Ring cameras also allow for motion sensitivity adjustability, customized motion schedules, instant alerts, a 110-decibel siren alarm, motion activated spotlights, and infrared night vision. Ring plans start at $3 per month. 
8. SimpliSafe 
Pros: HD Indoor Camera |24/7 Live Streaming Video/Audio | Monitoring Not Required | DIY Installation | 100% Wireless | No Long-term Contracts 
Cons: No Home Automation | Higher Up-front Equipment Costs 
This home security system was created in 2006 by two Harvard Grads that were looking for a security company that catered to renters. In the end, SimpliSafe was born and has grown to over 300,000 customers. SimpliSafe actually builds their own equipment allowing them to have such competitive rates. An interesting feature of the SimpliSafe system is the "SmashSafe" feature. This feature will allow an alarm to go off in the monitoring center even if the keypad or base station is destroyed. 
9. Vivint 
Pros: Contemporary Equipment | Same Day Installation | Lifetime Warranty |Cellular/Landline Connections |Indoor/Outdoor Cameras | Mobile App – Remote Access | Doorbell Camera |Home Automation 
Cons: Requires Pro Install | A More Costly Security System | Long-term Contract | Short Trial Period 
A newer home security option is Vivint. This company is leading the digital security wave with its modern equipment, indoor/outdoor camera systems, and its environmental disaster protection. It's a 100% wireless connection to all of Vivint's cameras, feeds, and two-way voice communication.